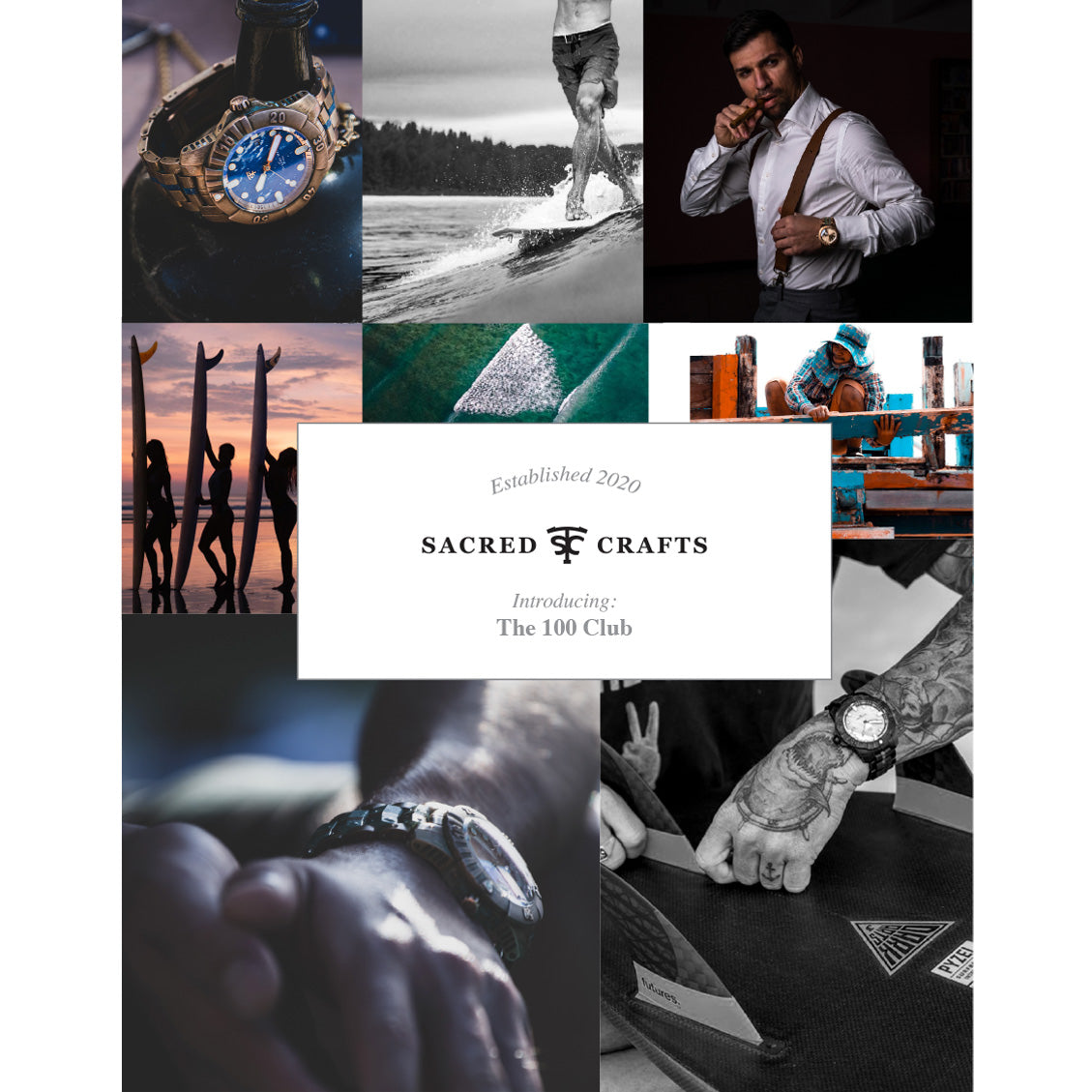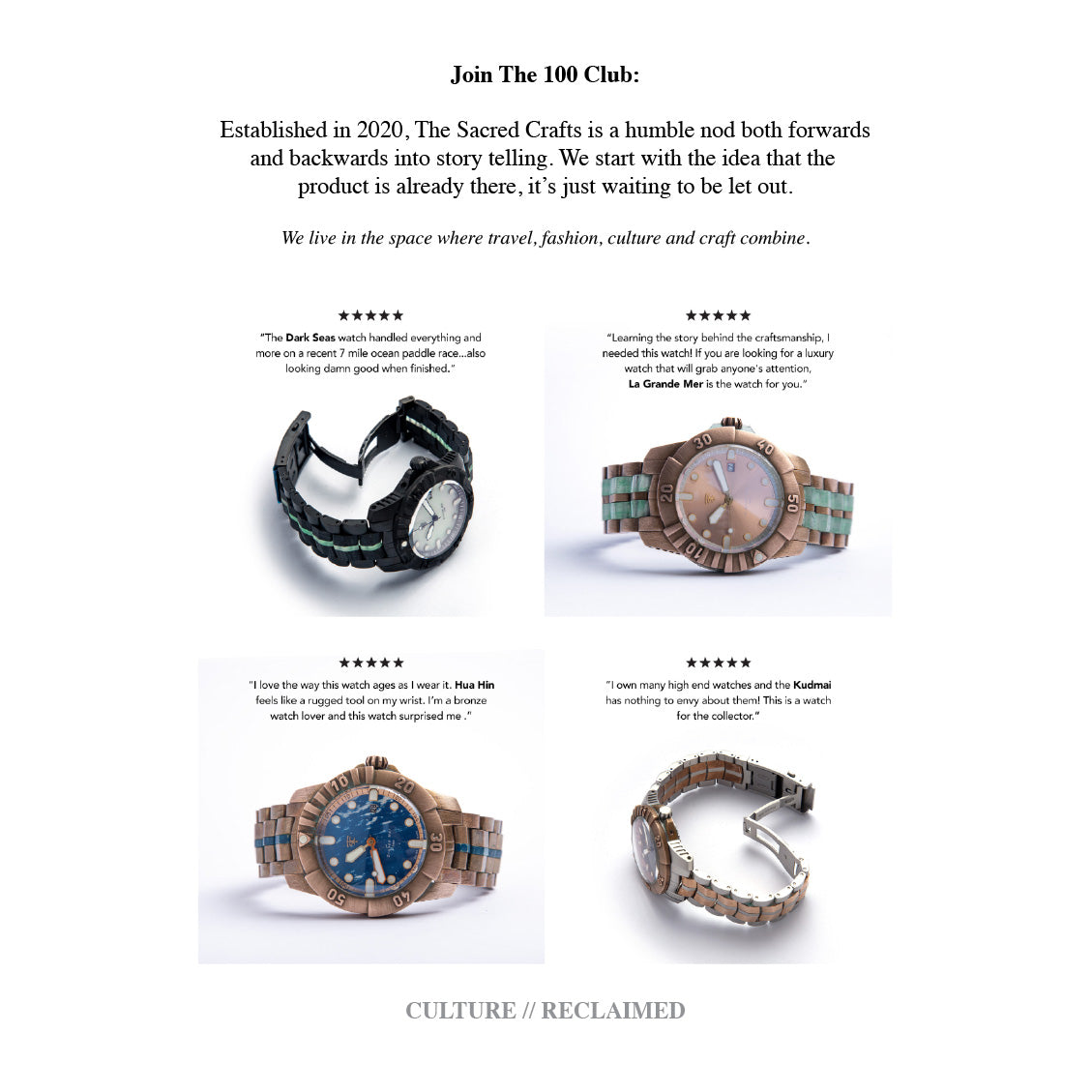 Join The 100 Club:
Established in 2020, The Sacred Crafts is a humble nod both forwards and backwards into story telling.
We start with the idea that the product is already there, it's just waiting to be let out. 
We live in the space where travel, fashion, culture and craft combine.
Member Benefits:
- Receive all four La Grande Mer original models as a sign-up perk (La Grande Mer, Dark Seas, Hua Hin, Kudmai Global Shipping Included) at 38% off Retail Price
- 1 complimentary reservation per year (3 Total), of any watch collection from our 2021, 2022, 2023 stories
- Invitation to round table design and brand discussions to provide input on future design
- Invitation to future VIP events, Getaways and Collaborations
- Anytime shopping at 40% off
- Only 100 memberships available